2017 promises to be yet another amazing year for holidays.
Have you thought about where you're going on your summer holidays?
Searching for your prefect holiday can be time consuming and stressful. We've compiled a list of our top 10 holiday destinations 2017 to try and make your decision on choosing your summer 2017 holiday easier.
Each destination has been specifically chosen for it's uniqueness, value for money and popularity. Some you'll have seen before, but others have entered the top 10 for the first time
List of top 10 holiday destinations 2017
1. Majorca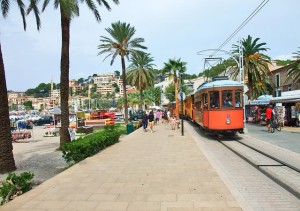 If you looking for any type of holiday, Majorca has something to offer everyone. Small relaxing resorts, family holidays, young and lively, Majorca has is all. This is why it's one of the best holiday destinations to travel to each year.
With resorts dotted around it's coastline and hundreds of apartments and hotels, you'll definitely find something you'll like. It's safe beaches, warm waters and friendly Spanish hospitality make Majorca a must see holiday destination.
You can fly to Majorca pretty much everyday from most UK airports, so finding a cheap flight won't be an issue. Odd durations such as 6, 8 or 9 nights are very popular as flights can be cheaper.
When to go?
Majorca is open all year round, but the main holiday season starts at Easter and finishes at the end of October half term. May, June and September are the best months to go. It's not as busy or hot as in July and August.
---
---
2. Turkey
Tourism is booming in Turkey. Brand new luxury hotels are popping up each year. It's also outside the EU and with the Pound stronger than ever, Turkey has become one of the cheapest holidays destinations in recent years. With daily flights from the UK into one of 4 airports in Turkey, you can explore Turkey's unspoilt beaches, it's warm turquoise waters and stunning history and architecture. Turkey truly is one of the top places to travel to in the Eastern Mediterranean.
Why not mix it up with a twin centre holiday to Turkey. Travel to the vibrant City of Istanbul for a few days, followed by a relaxing week in a luxury hotel on the Turkish Riviera.
When to go?
If you like the sun, then June through to September is the best time to go. Make sure you book somewhere that offers air-conditioning as the nights can be just as humid as the days.
3. Croatia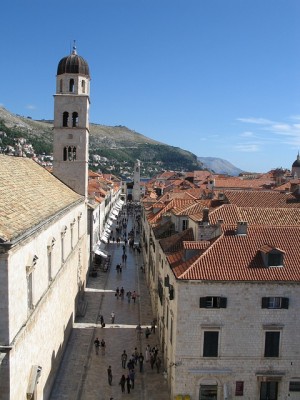 Croatia's Dalmatian coast is one of the most beautiful coastlines in Europe. Littered with fantastic beaches, hundreds of Islands and old town City centre's, Croatia is becoming one of the hottest destinations in Europe.
Dubrovnik is a medieval wall lined City on Croatia's Adriatic coast. Housing some of the oldest buildings in the World, the Old Town's narrow streets make it a must for sightseeing. Dubrovnik's walls are excellently preserved and run for about 2km around the City. Due to their popularity, they've been filmed in TV series such as Game of Thrones.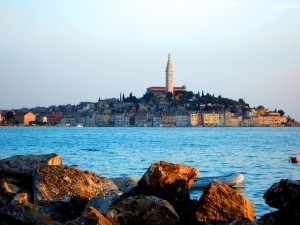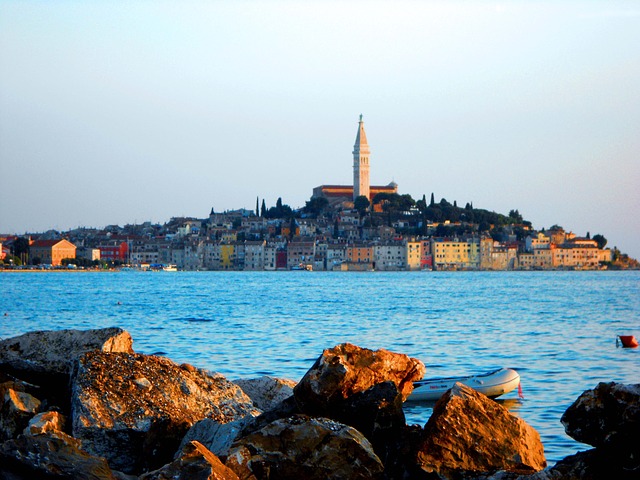 If you fancy a relaxing break, why not check out the Island of Hvar. Further North, and a ferry ride from Split, Hvar is truly a wonderful resort. Stunning beaches, exquisite food and a selection of luxury and budget hotels.
Croatia should be high up on your to-do-list for 2017. It's also closer than you think. You can fly to Croatia in under 2 and a half hours from the UK.
When to go?
April to June are the best months to travel to enjoy this wonderful Country. It's less busy, so you can walk through the cobbled streets and take in everything Croatia has to offer.
4. Orlando, Florida
Always a firm favourite with the British, Orlando in Florida has become one of the top selling destinations of all time. Thousands of Brits travel to Florida each year and 2017 will be no exception.
I recommend staying at either a Disney hotel as they are close to the parks and will keep your children entertained. If you want something quieter, why not stay in a villa or town house around the Kissimmee area and hire a car. Most villas come with a private pool.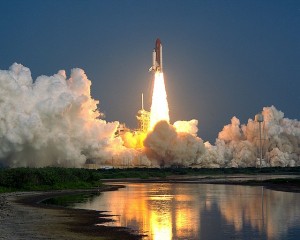 Finding something to eat in Orlando is easy. They have hundreds of restaurants and you'll find every kind of cuisine on offer, all at reasonable prices.
With more flights than ever, Orlando is still a very popular destination. You can even fly on the Thomson Dreamliner to Florida, which has more legroom in economy than Virgin and BA.
When to go?
April through to June and September are the best months to go, as the weather is hot but not too unpleasant and the crowds won't be huge. Stay clear of the US spring break as the parks can be crowded with teenagers.
5. Cyprus
Cyprus has suffered a drop in tourism recently, but was back last year with a bang. New hotels are being built and older hotels renovated. Cyprus has always built it's reputation on hospitality and service. Hotel staff will cater to your every need as you sunbathe the day away and enjoy Cypriot food and entertainment into the late evening.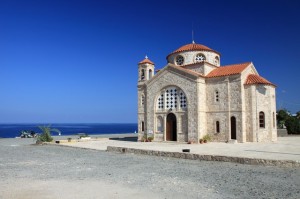 Nissi Bay has the best beach in Cyprus, whilst the old town of Paphos has lovely boutique shops and market stalls. Take a jeep safari to the Troodos Mountains or experience the Turkish & Greek side of Cyprus at Nicosia.
When to go?
The summer months of July and August can be hot and humid. May and June are the best times to lie of the beach, whilst April and October are still warm, you can enjoy more strenuous activities or tours.
6. Tenerife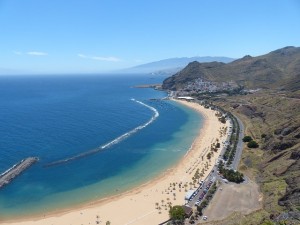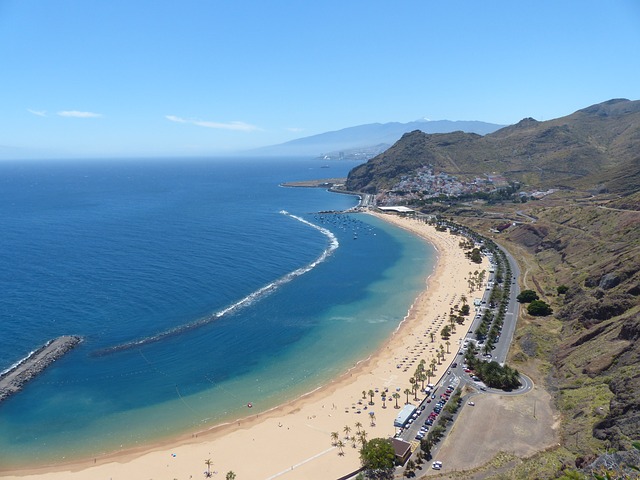 Tenerife is part of the Canary Islands, located off the coast of Africa. It's one of the cheapest holiday destinations to travel to for guaranteed sunshine.
Brits have been going to Tenerife for years and many have either made it a second home or bought property out there. A volcanic island with lots to do. With water-parks and nature reserves, or a trek up the volcano there is plenty on offer. You can relax on a hot black sand beach or walk round the old town or Puerto de la Cruz in the North.
When to go?
Puerto de la Cruz can be cloudy in the Winter months, so it's best travelling between June and September. The South part of Tenerife is beautiful all year round and with over 300 days of sunshine, this is why Tenerife has made our top 10 holiday destinations 2017 list.
7. Algarve, Portugal
Beautiful sandy beaches, stunning sea views and lush green golf courses, the Algarve is the relaxing holiday you've been dreaming of. With small resorts dotted along the coastline, you'll find a laid back attitude from the locals and holiday makers alike. There is nothing strenuous or lively about the Algarve.
Take walks to the harbour and watch the fishing boats, or sit on a beach side cafe and eat sea food that was caught that morning. Portugal is one of my best holiday destinations, and I've already booked for 2017.
When to go?
The Algarve is wonderful all year round. It's milder in the winter months and can be chilly in the evenings, but whenever you travel to Portugal, don'r forget your golf clubs.
8. Greece
Greece has hundreds of tiny Islands, all with their own charm and warm hospitality. Having been to Greece many times, I'd recommend staying away from the mainstream Islands such as Corfu, Kos, Rhodes and Crete and try something different.
The smaller Islands such as Santorini with it's bright white buildings or the small fishing village's of Paros, truly make Greece a wonderful an exciting destination.
Some of the smaller Islands don't have airports, so a relaxing ferry ride from a neighbouring Island is a great start to your adventure in Greece.
When to go?
Avoid the hustle and bustle of the summer by going away in May or September. Greece will be pleasantly warm and you can experience all it has to offer without the crowds.
9. Costa Rica
Not only did they do well in the football World Cup in Brazil this year, they have also inspired many people to try a new holiday destination.
Situated on the thin strip of land between North and South America, Costa Rica is a prosperous and safe Country. Abolishing its army in 1949, Costa Rica is now famed for being progressively environmentally sustainable and big in exporting coffee and bananas.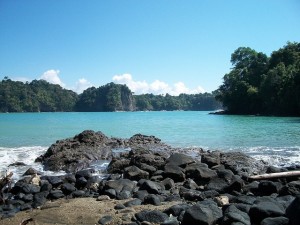 Tourism is on the increase in Costa Rica. There is much to see and do with it's national parks, volcanoes and protected areas. Take a trek through the floral forests, relax on a beach or go bird watching.
Costa Rica is one of Latin America's most up and coming Countries, so try something different for your 2017 holiday destination.
When to go?
The dry season is November until April, but January and February can be windy. The wet season is May until November with the heavy rainfall in September and October.
10. Mauritius
A popular honeymoon and wedding destination, Mauritius is now more accessible than ever. Thomson Holidays have started flying their Dreamliner to Mauritius direct every Sunday throughout the year.
With white sandy beaches, warm crystal clear waters and wonderful sunshine, Mauritius could be mistaken for a forgotten Caribbean Island. Tropical forests, mountains and excellent scuba diving, Mauritius has something to offer everyone.
It is also steeped in history with many old buildings and has the largest un-broken barrier reef in the World.
Temperatures in Mauritius are on average high 20's all year round. Flying time from the UK is just under 12 hours.
When to go?
Being a tropical paradise, Mauritius has fantastic weather all year round. January to March is the wet season and the long hot summer days and nights between November and April are humid and dry.
---
This concludes our top 10 holiday destinations for 2017.
What do you think of the list?
Is there a destination you'd like information or one that you feel should be on there? Leave a comment and let us know which destination you are travelling to next year?