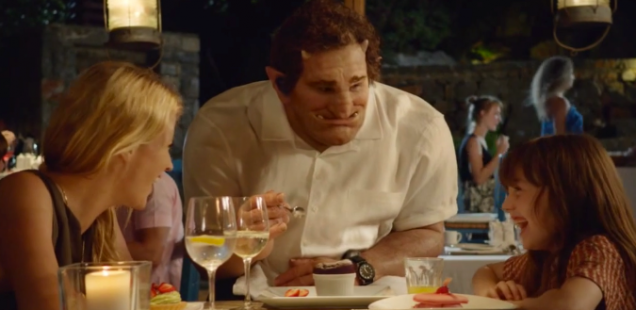 Simon the Ogre – Thomson TV Advert 2014
Who is Simon the Ogre?
Ground down by life and work? Need a holiday?  Then meet Simon the Ogre as depicted by Thomson in their brand new TV ad, which first aired on 27th December 2013.
See how by going on a Thomson Holiday, he changes back to the man he always believe himself to be.  If this feels like you, don't be an Ogre and check out a holiday that's right for you.
It's amazing what a Thomson holiday can do
Thomson have always been unique in offering exclusive holidays to ensure customer can relax and step away from the their busy everyday lifestyles.  The new TV ad nails this feeling, as I'm sure most hard working men feel like they need a holiday.

Thomson's TV ad initially runs for 2 minutes and will be supplemented by further 30 and 60 second ads along with a social media campaign.
To find out if you need a holiday, why not part in Thomson's holiday quiz.
What's the hotel in Thomson TV ad Simon the Ogre?
Thomson use their Sensatori Resort in Crete for their new TV advert depicting Simon the Ogre.
If you're interested to find out how the advert was created, check out these 2 behind the scenes videos.