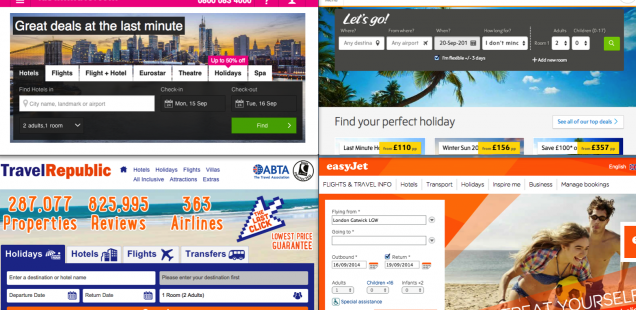 7 Reasons you still need a Travel Agent
Do you use a travel agent when booking your holidays?
If you don't, who would you turn to if something went wrong on holiday?
Continue reading our list of 7 reasons you still need a travel agent when choosing your next holiday.
Many people think they can book their holidays as cheap, if not cheaper than a travel agent. Sometimes this is the case, but travel agents still have their uses.
Before booking your next holiday yourself, I'd advise checking with a couple of travel agents and see if they can offer anything better than you've found yourself. You might be surprised at the results.
7 reasons you still need a travel agent when booking flights, hotels and holidays.
1. Knowledge & Personal Experience
A good travel agent will have extensive knowledge of holiday destinations. They should be well travelled and can speak from personal experience. They will have access to their own clients feedback and should be able to recommend somewhere that's right for you.
2. Cheaper Prices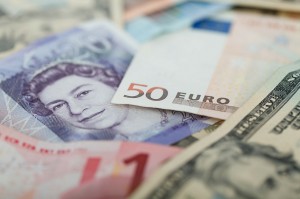 Usually, travel agents have access to all airlines and holiday companies. They will get commissions which if you ask, they often will give some extra discount. They'll be able to look at hotels that offer upgrades and extra value for money components, all the time, saving you money.
Travel agents will get updates and offers in all the time, so make sure you join their mailing list so you can be the first to hear of these great deals.
3. Save Time
Do you know who are the best holiday companies are to book your next holiday? A travel agent will. Instead of you searching blindly on the internet for hours, travel agents can use their own internal travel systems. This gives them access to a multitude of different airlines and holiday companies, therefore saving you time. Let the expert do the work for you. They may surprise you and recommend somewhere you never thought of going.
They even post or email all your travel documents so you don't need to worry about forgetting things.
4. They Fix things
If you have a problem, you can call your travel agent and they can offer advice. If your stuck in a foreign Country and something goes wrong, your travel agent is at the end of a telephone and can help you in anyway they can. They've dealt with issues before and can help sort your out.
5. Luxury Travel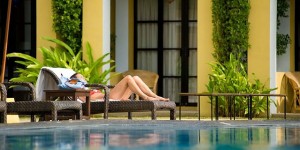 The luxury travel sector is booming. Forget the recession! More people than ever before are taking advantage of amazing 5* hotels and flying business class around the World. Travel agents definitely have access to the best Business or First Class flight prices and luxury hotels prefer to deal with travel agents to promote them.  If you're looking for a luxury break, then contact your luxury travel specialist.
6. The Little Extras
If you get a really good travel agent, you might get surprised. If it's your birthday or anniversary when your away and you get a nice bottle of wine, a fruit basket or cake and flowers, there's a good chance your travel agent arranged it for you.
One of my readers recently booked a cruise and was celebrating her 40th Wedding Anniversary whilst onboard. Her travel agent had arranged a bottle of champagne, bouquet of flowers and canapés in her cabin, plus 1 nights free dining in the a la carte restaurant.
7. Financial Protection
If you booked a hotel or flight online and one of them went bust, what would you do? Travel Agents usually have insurance for this kind of thing. They can re-book your holiday at no extra cost to you, so you can carry on as planned, or give you a full refund so you can book something else.
Remember to only book with an ABTA or ATOL bonded travel agent who offers ATOL Flight-plus protection.
Before choosing your travel agent, do some research. Use reviews sites and social media to see what each travel agent is like or how fellow travellers have found the service.
Have you had an experience where a travel agent has given you a great service and saved you time and money?